Please click HERE for registration.



In November 2021, during the 26th Conference of Parties (COP26), the International Financial Reporting Standards Foundation (IFRS Foundation) announced the establishment of the International Sustainability Standards Board (ISSB), which aims to develop a comprehensive set of global benchmarking standards for high-quality sustainability disclosures to meet the information needs of investors.

The ISSB has attracted attention from many parties since it was established. International organizations such as the International Organization of Securities Commissions (IOSCO) have expressed their support for ISSB's work. In April this year, ISSB set up a special working group to enhance the compatibility of global standards, with members including the Ministry of Finance of China, the Financial Conduct Authority of the UK, the US Securities and Exchange Commission. Dr. Guo Peiyuan, Chairman of SynTao Green Finance, developed two pieces of comments on ISSB and its two exposure drafts:
Dr. Guo's article on ISSB: A Single Yardstick Stirs Trillions of Assets (Chinese only)
Dr. Guo's article on exposure drafts: What Should the Fourth Sheet of Financial Statement Look Like? (Chinese only)
In March 2022, the ISSB issued IFRS 1 - General Requirements for Sustainability-Related Financial Disclosures (Exposure Draft) and IFRS 2 - Climate-Related Information Disclosure (Exposure Draft) for global public consultation until July 29.

In order to facilitate enterprises and financial institutions to better understand the content of the two drafts, SynTao Green Finance and its partners organized a closed-door seminar and invited ISSB technical experts to communicate directly with interested parties.
Agenda
Time: July 20,15:00 (GMT+8)
Format: Zoom Webinar
Language: English and Chinese simultaneous interpretation

15:00-15:10: Opening Remarks by the Organizer
15:10-15:15: Introduction of ISSB
ISSB Technical Staff Caroline Clark-Maxwell and Tim Kasim
15:15-15:30: Q&A
15:30-15:40: Introduction to the General Requirements (Exposure Draft)
Tim Kasim, ISSB Technical Staff
15:40-15:00: Q&A
15:00-15:10: Introduction to the Climate-Related Information Disclosures (Exposure Draft)
Caroline Clark-Maxwell, ISSB Technical Staff)
15:10-15:30: Q&A
Speakers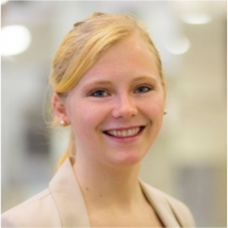 Caroline Clark-Maxwell
ISSB Technical Staff
Caroline is the Project Lead for the Climate Standard at the International Sustainability Standards Board (ISSB), having previously played an active role in the Technical Readiness Working Group (TRWG) preparing their recommendations to the ISSB, in the form of prototype standards, including a prototype climate standard. Prior to working with the IFRS Foundation, Caroline worked as the Data Standards Lead for the Impact Management Project, working closely with CDP, CDSB, GRI, VRF, TCFD and WEF on various initiatives to facilitate improved interoperability between various framework and standards initiatives.



Tim Kasim
Tim is part of the technical team developing the ISSB inaugural [draft] IFRS Sustainability Disclosure Standards. He was previously an Associate Researcher at the Climate Disclosure Standards Board (CDSB) that consolidated with the IFRS Foundation in February 2022.

Participation Requirements:
The event is a closed-door Webinar, with no audio/video recording or playback
The event is mainly for regulators, industry associations, listed companies and financial institutions, please register with your company email address.
A confirmation email will be sent after a successful registration.

Registration Website:

Please click HERE for registration.